Wedding Reviews

Karine · married on 19 of october of 2019
David was really on point by playing music that would touch all the generations! The music was excellent and all the positive feedback we got from our guests was heartwarming. He felt the atmosphere perfectly and really caught the right vibe of our wedding. We also rented the dancefloor lighting which we were hesitant at first, however didn't regret it at all! If we had to do it again we wouldn't have it any other way! Thank you David again so much!
Sent on 23/10/2019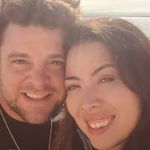 Alison Melendez · married on 13 of october of 2019
No joke, I went to DJ Next Entertainment not knowing how anything is supposed to work. He sat down and helped me through everything. Even on the day he was so attentive to the crowd, and he was making sure everyone had something to dance to. He played everything!!!! I got comments all night on how good he was. He made the day and evening magical. It was the perfect wedding day. Thank you David!!! You are the best.
-Jeff and Alison
Sent on 14/10/2019
Verena Reskalla · married on 21 of september of 2019

We have been organizing our wedding with David and Dj Charles was our Dj for that day. What a night, thank you to David and his team in making this day so much fun, we definitely danced all night !!!
Sent on 10/10/2019
Megan Kellermann · married on 14 of september of 2019
We had a great time working with Next Entertainment! Both David and Mike were great, easy going and lived up to all they promised. Definitely recommend them as they kept the party going until closing time!!
Thanks Next Entertainment
Sent on 24/09/2019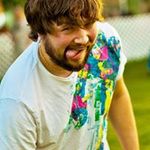 Liam Epp · married on 31 of august of 2019
We were down to one month before our August 2019 wedding and were having difficulties getting commitment from our previously chosen DJ service. Using Weddingwire, we were able to contact Next Entertainment from Montreal who assured us over a couple of phone calls that they were well equipped to set up for sound and lighting in Ottawa. They were willing to work closely with our production vendor to provide a tasteful party experience at the Fairmont Chateau Laurier. David was very easy to talk to and aptly fulfilled our music requests. From our track choices for the ceremony, accompaniments for our performers, to jazzy lounge music for our cocktail hour, background reception music, traditional music and dance music was fully covered and wonderfully executed. The lighting package helped to transform the room. The party was unreal and we left it all on the dance floor by the end of the night! We put our trust in David and we have no regrets with Next Entertainment. Thank you so much for making it a night to remember!
Sent on 12/10/2019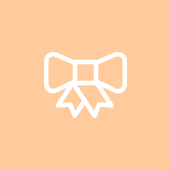 Philippe Rochon · married on 10 of august of 2019
Next entertainment is a great choice for wedding because he takes care of everything you will need without having to think about it at the event! Conscious free… he connect with people and prepare you by asking first all the question for your perfect time! A had the best time and I fully recommend David from Next Entertainment. Thank you so much my friend for your professionalism. 👍👍
Sent on 15/08/2019

David · married on 28 of july of 2019
We had David from Next Entertainment play at our wedding and I was very impressed with the service we received. The music needs for our event were not as usual given a multicultural aspect to it, but David was able to adapt and deliver an amazing customized experience with almost no guidance. To make things even more complicated, there were multiple very last minute changes/requests from our side, which didn't stop him from finding the right music on the spot; I particularly liked how David is was able to feel the moment and match the music to it throughout the whole event.
David is very talented and professional, I will certainly choose Next Entertainment for future events with my eyes closed and I will recommend you to do so as well.
Sent on 07/08/2019
Simon Trepanier Deschenes · married on 20/07/2019
Amazing day
David was amazing, his equipment was just beautiful made the room really stand out. David was super easy to work with, listened to all our requests, did an amazing job with the music, adapted to the changes to the schedule. Overall, couldn't ask for a better experience from our DJ, MC, and light manager for our special day. I would strongly recommend him for any weddings.
Sent on 23/07/2019
John Perna · married on 21/06/2019
Amazing Wedding! Thanks David!!
We selected David from NEXT for our wedding and are so happy we did. David was extremely easy to work with, could adapt on the fly and provided an amazing eclectic range of music that kept our guests dancing all night! He also took care of all the lighting which made the venue look incredibly special.
Sent on 18/07/2019
Arruda P · married on 08/06/2019
Wedding service
My husband and I had NEXT for our wedding on June 8th, and we couldn't thank David and his crew for the fantastic and amazing service we received. Thank you for making the bride stress free and no worries. He was always on point and ready to answer any questions you had. David and his crew really made us feel happy and excited that we worked together for this special moment in our life. Thank you and MC Fizz for such a great night.
Sent on 25/06/2019
Pouyanne , married on 05/01/2019
The best night anyone can ask for
I've been to many weddings in the past and I really wanted mine to be special & memorable for everyone. Next-entertainment went above and beyond what I anticipated for the night. David & his team we're extremely organized & professional. They arrived at the venue very early to set up everything & kept on taking requests from us the whole night. David is truly a person you can trust. His experience & his work speaks for itself. The best dj & event planner you can ask for. The atmosphere he created in the room with his music & the lighting is what made the night so special for everyone. David does not disappoint & I am extremely happy with the outcome of the night.
Sent on 24/01/2019
Kristopher Laflamme , married on 05/01/2019
Great entertainment and an unforgettable night
Next Entertainment has offered me a very good experience.From beginning of the planning up until the end of the event, Next Entertainment gave me exactly what I needed for my wedding.
Many demands were needed and they provided me with security and peace of mind throughout the whole execution. My wedding, as I've been told many times, will be remembered thanks to the great music and ambiance that Next Entertainment brought to it.
My sincere thanks!
Sent on 28/01/2019
Sacha , married on 17/11/2018
Best Day Of Our Lives.
Best Day of my life, great dj, great light show, great everything. David is and his company made our day truly special. He did everything to make this day spectacular. Next entertainment even executed last second changes made to make our day wonderful. Thank you next entertainment.
Sent on 25/01/2019
Sean Ip Fook Shing , married on 01/09/2018
Sean & Laura Wedding 2018
Working with David was an amazing experience. He was very professional and met all our needs when it came to putting together the perfect wedding. In hiring David, you are getting the best Montreal has to offer when considering actual DJs. He perfectly reads the crowd and plays the right tune at the right time. He was always reassuring and made sure that me and my wife did not have to worry throughout the whole process. What I liked most about working with David was that he is genuine and real. David is very honest and makes sure that you get exactly what you need and then some. His approach to working with you is very wholesome and caring. I understood that working with him, he wanted to make it the best day of our lives just as much as we wanted it to be. I could not think of a better person to have DJ'd for our special day and best of all we made ourselves a great friend in the process too!
Sent on 10/09/2018
Stephen K , married on 19/08/2018
Next Entertainment
The DJ pumped the crowd up all night, it felt like a celebration at a club. A perfect night, an amazing party. Would definitely recommend to anyone looking for a DJ for an event! Easy to work with, great price, cool guy, no complaints, all positive.
Sent on 04/09/2018
Marie Esther Berkovich , married on 05/08/2018
Flawless night
We are not exaggerating with our 5 star review. David read the room perfectly, transitioned song without us noticing. He is so easy to work with, up front, no upsells or secret fees. Our guests all commented on how much they enjoyed the ambiance. He knows when to slow down. Best of all..he kept taking requests from my husband once everyone was gone and the staff was putting away the tables.
Sent on 08/08/2018
Josee , married on 04/08/2018
Un service 5 étoiles sans avoir à le superviser
Il connaît l'ahe De la c'ien, il connaît la musique qu'il doit jouer. Pas besoin de lui dire quoi et quand le faire. Il le sait. J'ai adoré ! Il peut vous offrir le service de location de divers items pour vous simplifier la vie.
Sent on 08/08/2018
Xiao Bao , married on 28/07/2018
David's group did a really great job!!!!!
I'm delighted with Next Entertainment's service. David is responsible, and he arrived so early to set up everything. The music is also fantastic. We all had a perfect night, and I will recommend this excellent team to my friends.
Sent on 31/07/2018
NEXT ENTERTAINMENT'S REPLY:
Thank you very much, it was our pleasure! We sure had a ball, great venue choice it was super elegant congratulations and all the best:)
Chelsea Cavanagh , married on 02/06/2018
Have already recommended him!
We were very impressed with Next entertainment. David let us know he was there for us and took care of all logistics and all requests. He was very responsive and I felt like I could trust him to make my wedding reception a fun party. We also took the room and dance floor lighting and we were very happy with the outcome. The value was excellent and I have already recommended him for my friend's wedding.
Sent on 10/06/2018
Sara , married on 08/04/2017
Amazing! We had an unforgettable night!
Couldn't of asked for such great service and entertainment. David was always available for us and planned our wedding with us. The music and stage set up was unbelievable !! So happy with my choice!! Thank you so much!!
Sent on 17/05/2018